Get to know the Chepe Express route
Los Mochis is a young city in the north of Sinaloa. In the local indigenous language, Los Mochis means "place of the turtles" and today, this is the third largest city in the state.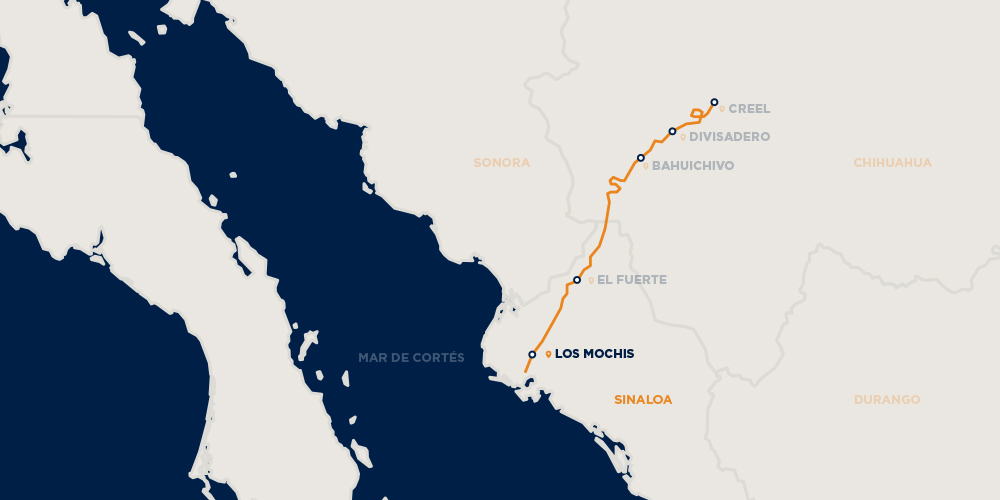 El Fuerte is one of 4 Magical Towns (Pueblo Mágico) in the state of Sinaloa and is situated on the Chepe train line, just 1 ½ hours from Los Mochis. El Fuerte gets its name from the fort the Spanish built here in 1610 to protect them from attacks. This was an important mining center, which can still be seen today in the city's rich history and old mansions, many of which have been converted into boutique hotels. Enjoy visiting the home of General Pablo Macias, the Casa de la Cultura, the Cathedral and the Main Square.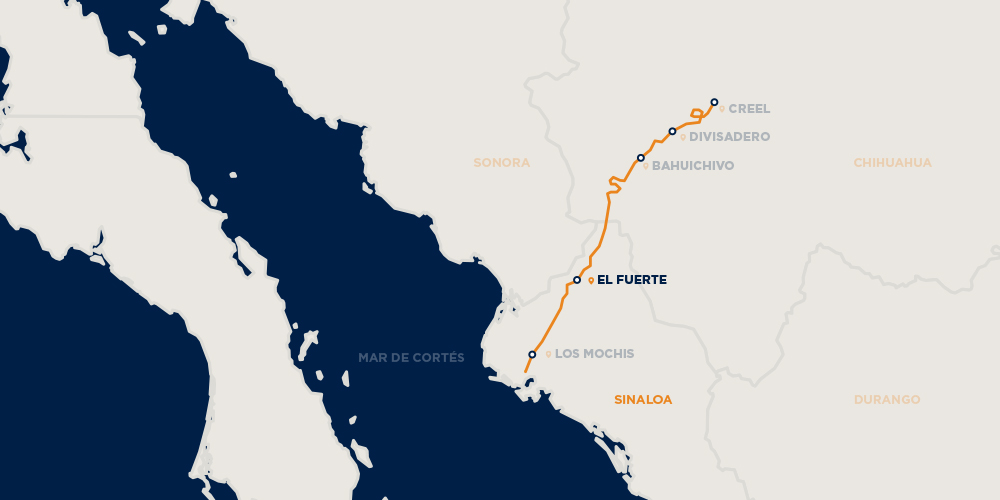 A favored destination for those looking for tranquility and extraordinary natural beauty. The Cerocahui mission town is situated 18 kilometers from the Bahuichivo station. Cerocahui was founded by the Jesuit missionary Juan Maria de Salvatierra in 1680 in a beautiful valley with a favorable climate that is mild year-round, creating a spectacular green carpet throughout the area.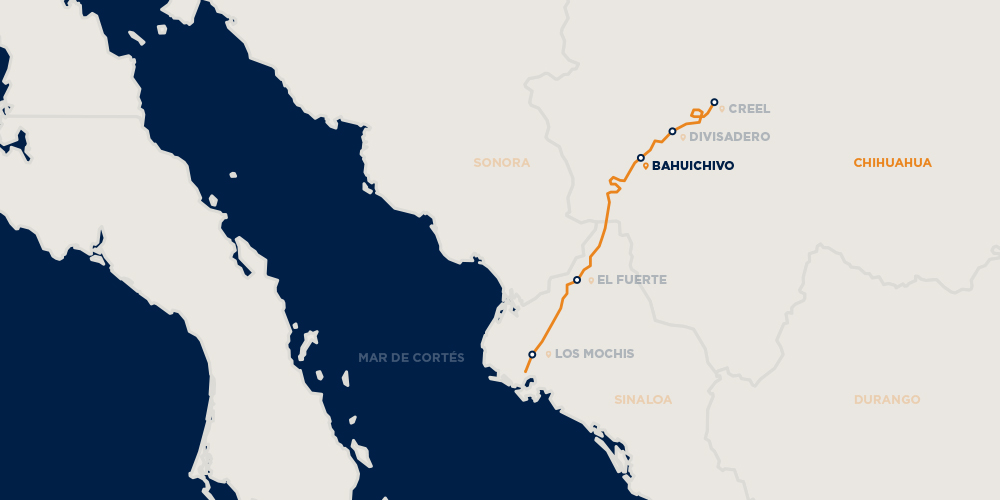 This station is a must stop on the Chepe Express. It offers one of the most spectacular natural wonders in Mexico and the world. Three canyons are found here: Urique, Tararecua and Cobre. In this place of privileged beauty, we recommend a walk around the edge of the canyon to enjoy the majestic views. Three of the best hotels in the area are in Divisadero. From the comfort of your room balcony, you will feel surrounded by the lush beauty of the Copper Canyons.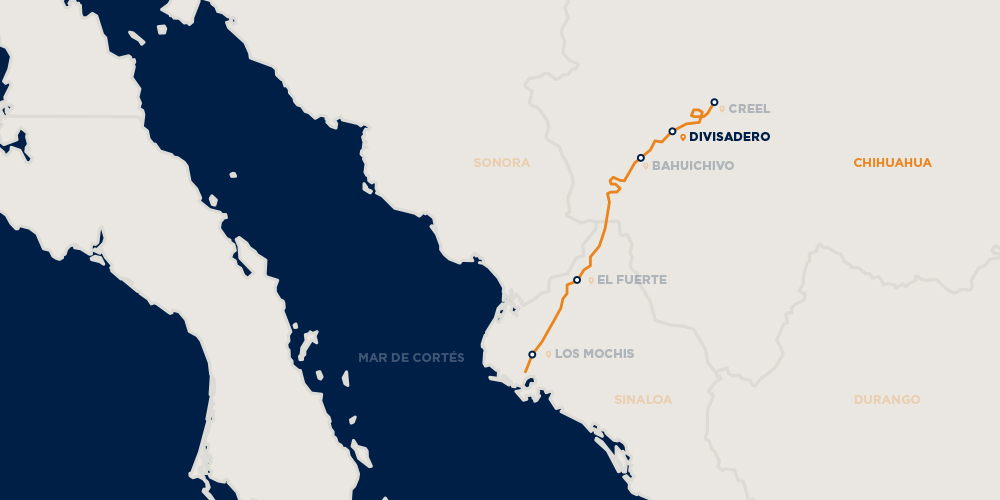 Creel is a Magical Town (pueblo mágico) located 260 kilometers (160 miles) southwest of Chihuahua. It takes 3 ½ hours by highway to get there from the capital. Creel is at an altitude of 2,240 meters (7,350 feet). With its proximity to the Copper Canyons, its many hospitality services, roadways, valleys and waterfalls, this town is considered the gateway to the Sierra Tarahumara and to the Copper Canyons.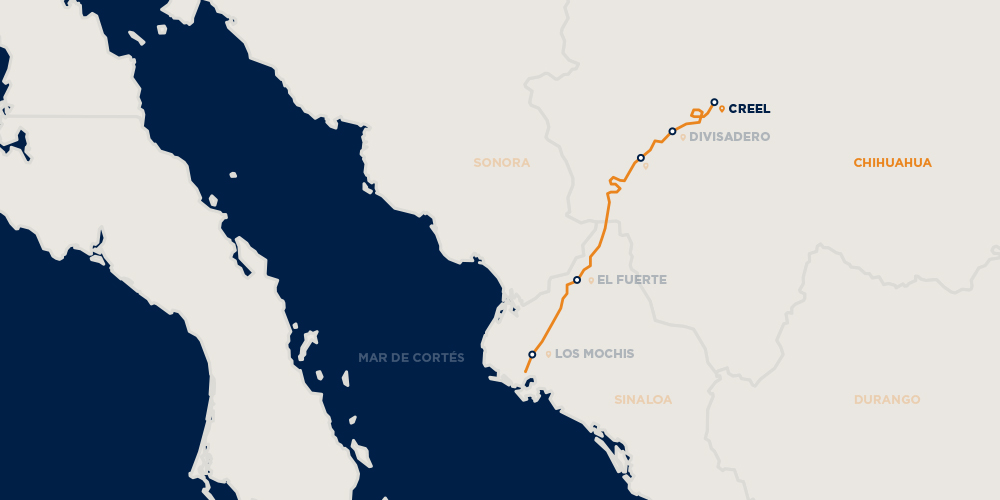 The Chepe Express train left on time